WATCH LIVE NOW
NEXT LIVE STREAM:
LIVE IN:
Tell the Senate to protect religious freedom
The marriage redefinition bill is inching dangerously close to the finish line, but despite a procedural vote on Wednesday, all is not lost. An amendment is being offered to protect adoption and foster-care providers, thousands of religious organizations, and millions of everyday Americans from federal harassment, legal liability, and loss of tax-exempt status for their belief that marriage is between one man and one woman.

Tell you senators to support a CRITICAL religious liberty amendment to the bill!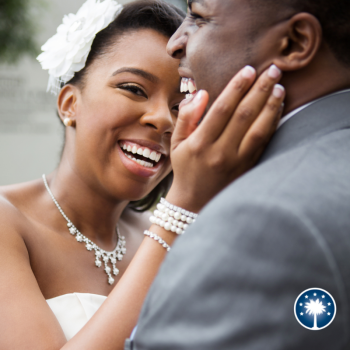 As the Palmetto Family Council has previously warned, the (Dis)Respect for Marriage Act will go much further than
Obergefell
by supercharging the ongoing lawsuits against people of faith who still believe in natural marriage.
Fortunately, Senator Mike Lee (R-UT) is introducing an amendment that would help curb the dangers of the bill in its current form.
Tell your senators that you want them to insist that Senator Lee's amendment is adopted!
_________________________________________
On Wednesday, November 16
th
, the following twelve Republican Senators (many of whom ran as champions of the family) joined all of the Democrats to vote for the so-called
Respect for Marriage Act
(H.R. 8404). Despite claims that it protects religious liberty, this bill actually creates a liability for those who refuse to participate in or recognize same-sex marriage, and adds a meaningless protection for pastors who already cannot be forced to perform same-sex marriages because of the First Amendment.
Senator Roy Blunt (MO)
Senator Richard Burr (NC)
Senator Shelley Moore Capito (WV)
Senator Susan Collins (Maine)
Senator Joni Ernst (IA)
Senator Cynthia Lummis (WY)
Senator Lisa Murkowski (AK)
Senator Rob Portman (OH)
Senator Mitt Romney (UT)
Senator Dan Sullivan (AK)
Senator Thom Tillis (NC)
Senators Todd Young (IN)