WATCH LIVE NOW
NEXT LIVE STREAM:
LIVE IN:
Community Bible Church offers soccer, cheer, and flag football programs with a focus on teaching the game through sportsmanship and healthy competition. Age-appropriate skill development from coaches also builds positive character traits that allows boys and girls to encourage and strengthen themselves and their teammates.
UPWARD SOCCER LEAGUE
With a focus on:
CHARACTER DEVELOPMENT
DRILLS & GAMEPLAY
SKILLS TRAINING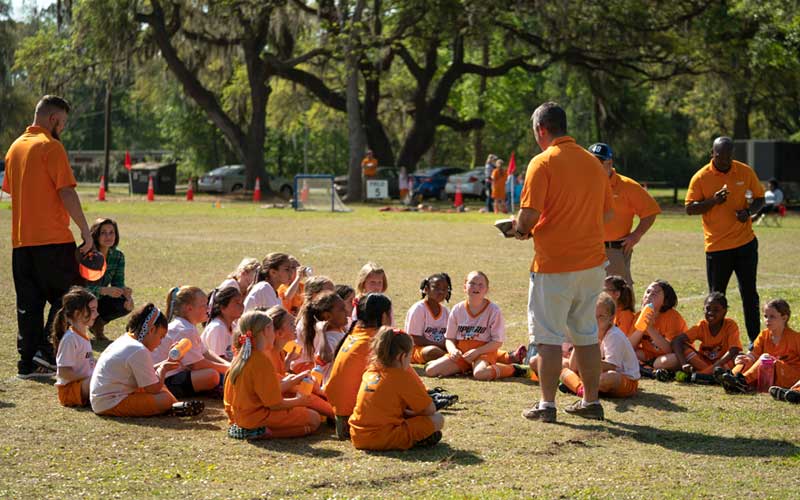 Drill & Gameplay
4V4 Introduces the game by defining and developing basic skills.
Smaller sized field promotes more game action for each player
Fewer players on the field allow more touches on the ball
No goalkeepers so that all players are engaged on every play
7V7 Advanced Rules -- Refines skills, promoting team play while competing at a high level.
Goalkeepers for each team
Larger goals and field size
End of Season Tournament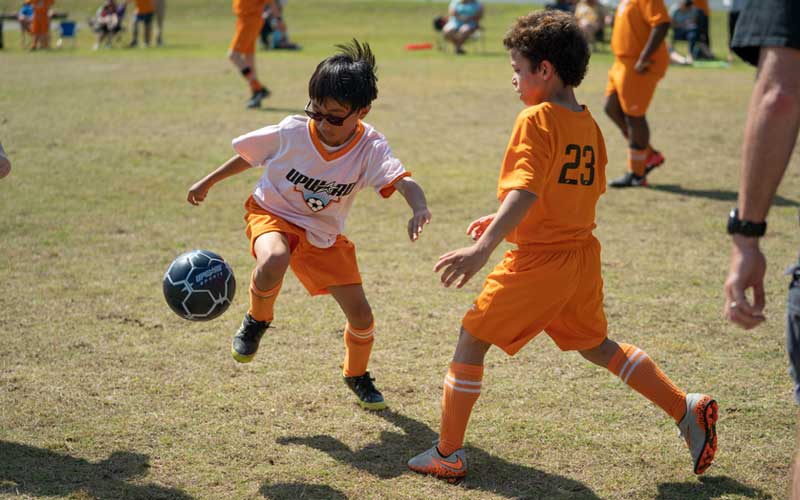 UPWARD SPORTS FALL FLAG FOOTBALL & CHEERLEADING LEAGUE
Online from 06/28/2020 to 09/01/2020. Contact Community Bible Church ( ) For Scholarship Needs.
Deadline for registration is September 1
For K5 through 5th Grade Coed
6th through 8th Grade Boys teams
(mouthpieces required - cleats recommended)

Flag Football Early Registration: Begins 6/28/2019 ($60.00)
Flag Football Registration: Begins 8/18/2019 ($75.00)
Cheerleading Early Registration: Begins 6/28/2019 ($55.00)
Cheerleading Registration: Begins 8/18/2019 ($70.00)
Cheerleading mock turtlenecks are optional at a cost of $5.
Program Schedule
-One hour practices - Mondays, Tuesdays and Thursdays, 5:30 and 6:30 PM, August 26 - October 24.
-Games - Saturdays, 9 AM - Noon, September 7 (Jamboree) - October 26.
-Upward Sports at AWANA (TBD)
-End of Season Tournament Championships (Higher Divisions) - October 28
-End of Season Celebration - October 29th

We are also looking for CBC Members who might be interested in volunteering in some capacity.
Upward Sports is focused on developing the total athlete mentally, athletically, spiritually, and socially. It introduces kids to sports and instills the necessary skills needed for a well-rounded athletic experience. Check out our Facebook page here.
One hour practice and one hour game per week.
Unique substitution system that ensures every young athlete plays.
Quality game-day uniform and other sport-related gear.
Age-appropriate character and skill development both on and off the field.
Coaches who are focused on your athlete's development.
360 Progression - Experience the impact of the 360 Progression, a unique sports experience that develops young athletes mentally, athletically, spiritually and socially.
Contact Info
CBC Upward Sports
843-525-0089


#PLAYWITHPURPOSE
Contact Info
CBC Upward Sports
843-525-0089